Australian-based singer-songwriter Courtney Barnett made worldwide fans intrigued with her 2018 album called Tell Me How You Really Feel.  After Barnett released her 2018 album, she toured all over the U.S. and even performed on Jimmy Kimmel Live.  Barnett even gained attention from past U.S. President Barack Obama in his favorite 2018 song list.  Barnett is known for her unique and poetic song lyrics that unapologetically resemble Barnett's life and universal emotions.  Many fans compare Barnett's songwriting to musician Bob Dylan with the use of raw and unique use of words.  For June's Pride Month, we revisit Barnett's amazing album Tell Me How You Really Feel song by song.
Courtney Barnett really does tell everyone how she really feels through her raw lyrics, strong voice, and electric guitar skills.
The first song on the album is called "Hopefulessness" which gives the audience a sense of curiosity.  As the song begins, some may notice that it is not like the usual fast tempo songs of Barnett and instead has a mellow and hopeless mood from her voice scale and guitar chords.  She points out in the first few lyrics how "no one is born to hate" indicating how there is hope in the human race since hate is a learned behavior.  As the song continues the beat starts to increase, as well as the enthusiasm. With the ending of the song, the audience can sense a feeling of a hopeful and exciting future through the sound of a boiling kettle.
As the song transitions from the boiling kettle, the sound of a door closing kicks off the beginning of the second song, "City Looks Pretty."  This song discusses the emotional and physical shifts from solitude to companionship.  Barnett sings about the realization of how pretty the city looks, recognizing all of the beauty of the outside world and people.  In this sense, the lyrics are still relatable after the world's isolation with the Covid-19 virus and being quarantined for over a year.  This pandemic made people realize how grateful we should be for the outdoors and socializing with others, which is what the song talks about.
Above is the third song of the album called "Charity" which talks about working out personal problems and reflecting those problems on others by trying to them.  This promotes a kind of charity in the sense that self-healing sometimes causes one to feel the need to help others and give unwanted advice.  Barnett says "you're so subservient I make myself sick, are you listening?" indicating that one may conform or believe people/things without hesitation or question.  Thus leading to closed-mindedness and obedience to people with a higher power.  As the song continues, the catchy guitar melody and rhythm complete the song with a playful and cheerful mood, contributing to classic rock influences.
Next, Barnett sings about needing "a little time out" from herself and others.  This song "Need a Little Time" not only has powerful lyrics but Barnett's vocals and guitar melodies contribute to the importance of solitude.  Although too much solitude may be unhealthy, it is important to have solitude and having "a little time out" from the "weight of the world".   Barnett expresses the importance of solitude through her lyrics and in the music video of being sent into space.  At some point or another artists can go through writer's block, and sometimes the best way to get through that is to clear one's head from themselves or others.  Therefore, this song can remind oneself to take a little time out and release the stress or weight of the world.
After taking a little time out from the weight of the world, Barnett jumps back into real-life issues within her next song, "Nameless, Faceless."  This song describes what it is like being a woman in this world, with having constant fears of what men are capable of doing to women.  Women have to live with the fear of being physically assaulted at any time by men, while men have a fear that "women will laugh at them."  While these lyrics speak the truth about a world that is still dominated by men, women have proven their power through their intelligence, actions, and willpower.
After singing about men being praised in this world and still failing to complete their words with actions, Barnett's next song "I'm Not Your Mother, I'm Not Your Bitch" really does express how she feels about men's role in society.  Her lyrics indicate that men want to be in power, but fail to be powerful without the help of women.  She expresses that men will try to have power over women in even the closest relationships such as a mother and a son.  Barnett expresses her anger and that she "can only put up with so much shit" with men before losing her patience.
Above is Barnett's next song called "Crippling Self Doubt and a General Lack of Confidence."  This song expresses her album title with the chorus of the song, "tell me how you really feel, I don't know, I don't know anything."  The song continues with the interesting lyrics of "I guess it's hard to keep everyone happy," which many can relate to.  As for Barnett, keeping her fans or audience happy can be crippling in the sense that she has to have a satisfying album in order to make a profit in her career.  This song can be relatable to many people since it is hard to keep everyone happy and can eventually be emotionally draining.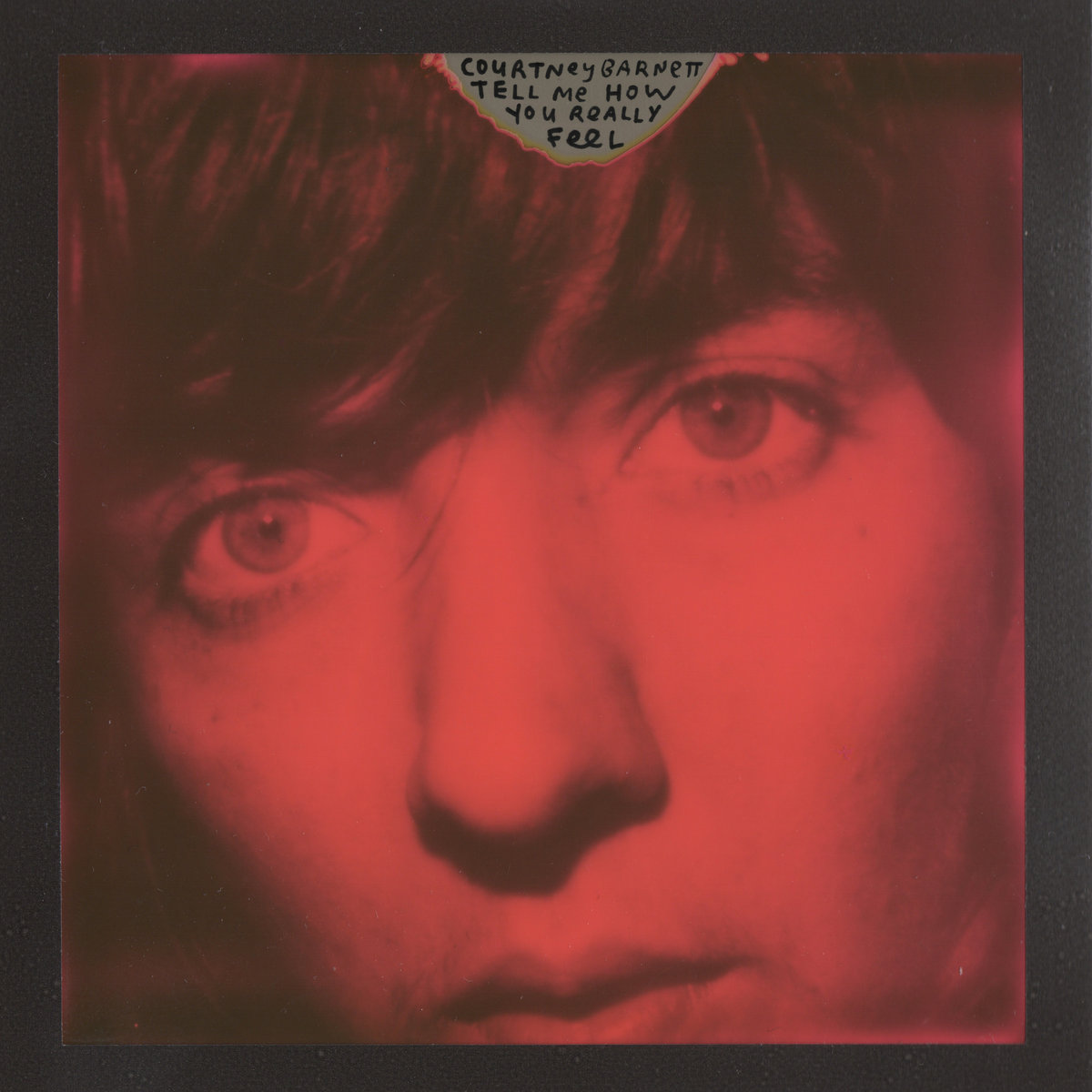 The eighth song on Barnett's album is called, "Help Yourself."  This song talks about finding "inner-peace in the northeast," being "hungry but humble," and not letting your mind "swallow you."  In other words, Barnett is indicating to take care of oneself and not losing oneself in the day to day life.  Barnett talks about "darkness depends on where you're standing" and to "watch the sunshine swim." This seems to indicate to choose one's own happiness and do the things that help bring joy in life.
After Barnett sings about helping yourself, she then sings about "Walkin' on Eggshells" and how it can "get tiring" in her ninth song.  In this song, the tempo starts off slow and builds up as the song continues.  Barnett talks about not wanting to hurt someone else's feelings so she "say[s] nothing".  While walking on eggshells is something that sometimes occurs in life, it may be difficult to do on a daily basis with friends, family, or co-workers.  Barnett's verse talks about being stuck between saying nothing and speaking the truth.
Last but not least, is the last song of the album called "Sunday Roast." Above in the music video, Barnett provides a close-up of her guitar chords for anyone wanting to learn this song on the guitar.  The song focuses on "keep on keepin' on" and not giving up in life.  She says to "ignore that voice, it puts you down" and that "you're doin' your best." These lyrics really speak to the heart of anyone who needs motivation, reassurance, and company.
Overall, Barnett does a spectacular job at songwriting, singing, and playing her heart out on the electric guitar.  If you enjoy her songs, you will definitely enjoy her upcoming concerts.
Listen to 'Tell Me How You Really Feel' here.
Check Out Courtney Barnett's Socials: